Bar Restaurant L'Étoile - Les Ménuires
Réservation au 04 79 00 75 58
SERVICE
OUVERT MIDI & SOIR
OPEN LUNCH & DINNER
Lundi : 10h - 17h30 / du Mardi au Samedi : 10h - 22h / Dimanche : 10h - 22h
Monday :  10 am - 5.30 pm / Tuesday to Saturday : 10 am - 10 pm / Sunday : 10 am - 10 pm
SPECIALITES
Le midi : Cuisine façon bistronomie
Plat du jour fait maison, Burger Savoyard, Tartichèvre au saumon, Ardoise à partager
"Bistronomy" cuisine at lunchtime
Homemade dish of the day, Burger, Tartichèvre with salmon, Starter sharing slate
Le soir : Des plats raffinés aux spécialités du pays
Magret de canard laqué aux nectarines et aux baies roses
Souris d'agneau cuisson basse température, glacée à la moutarde et au miel
In the evening refined dishes and local specialities
Duck magret glazed with nectarines and pink peppercorns
Slow cooked lamb shank glazed with honey and mustard
LES PLUS :
Navette station gratuite/ Grande terrasse plein sud
Free shuttle bus, Large South facing terrace


Suivez-nous sur Facebook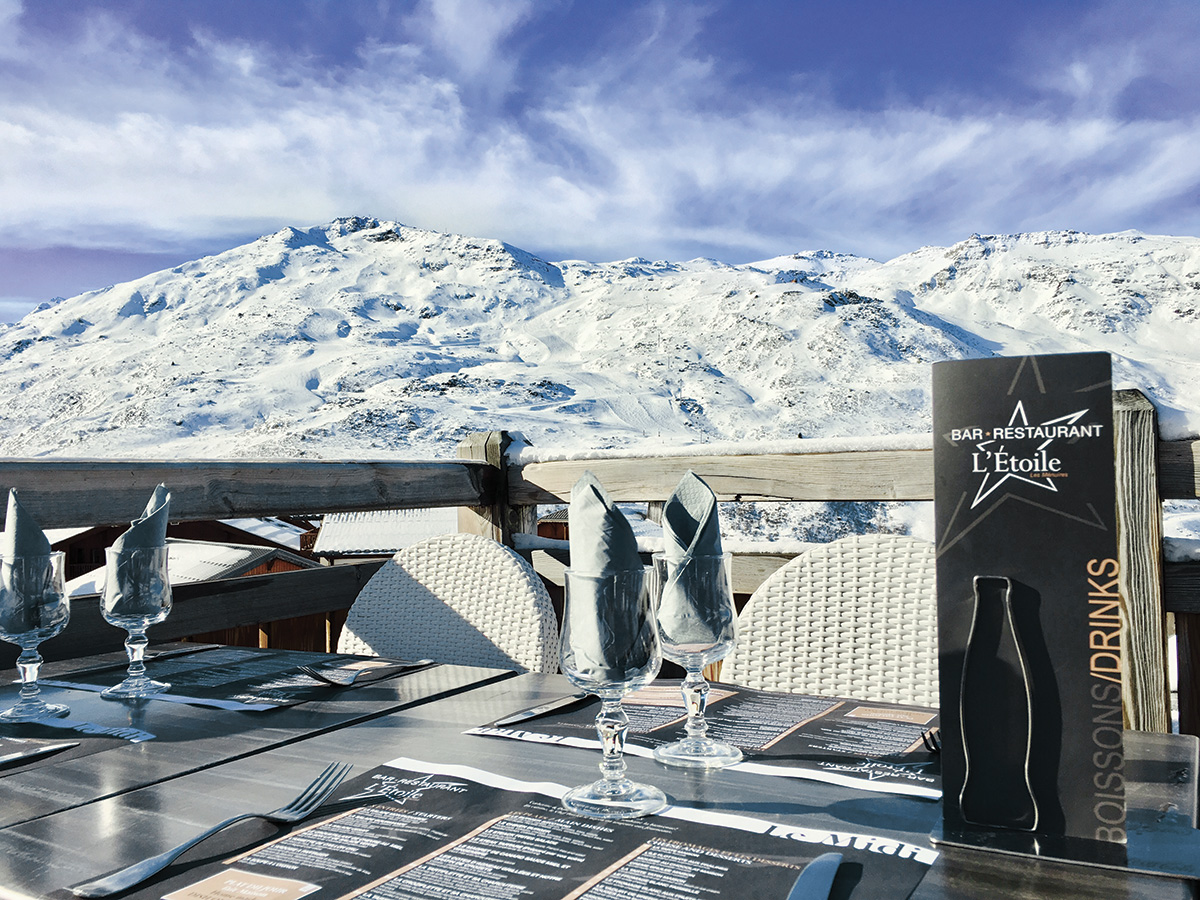 Damien et son équipe sont enthousiastes de vous accueillir à l'Étoile.
Des plats raffinés aux spécialités du pays, des produits frais et naturels.
Une terrasse où il fait bon se laisser aller…
Et le soir, une ambiance feu de cheminée où l'on se sent comme chez soi...
Damien and his team
look forward to welcoming you to l'Etoile.
Enjoy refined dishes and local specialities, prepared with fresh and natural products.
Sit back and relax on the South facing terrace.
And in the evening, the fireplace creates a snug, homely ambiance.